AVEVA Integrated Engineering & Design
AVEVA's Integrated Engineering and Design (IE&D) solution helps you control and accelerate the iterative design and engineering process within one integrated set of products.
Owner Operators, EPC contractors and Shipyards can improve process efficiency by aligning data capture and easily communicating change, allowing engineers from different disciplines to collaborate in real-time on site and from anywhere in the world.
Engineering data is at the heart of every major capital project. A data-centric approach is key to ensuring your global engineering teams communicate and collaborate effectively.
Going Beyond Project Delivery
Building a high-quality asset begins with good design, but good design combined with integrated engineering data leads to optimal procurement decisions, efficient construction, seamless handover and low operational risks.
Our solution for Integrated Engineering and Design is not just about delivering your project. Instead, our Digital Asset allows you to manage your asset's life cycle from handover, throughout project management, and all the way to decommissioning.
No matter what stage your project is at, including asset modification and revamp, our solution can be introduced and start improving efficiency.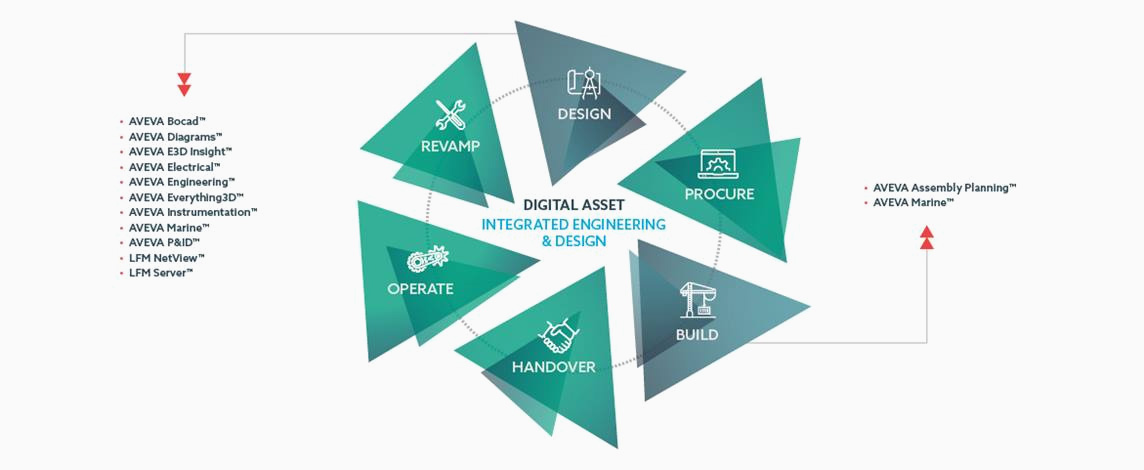 Please contact us anytime
We're happy to provide more information about our products, services, solutions, technical support, training and events.
You can also contact us if you're looking for the latest news or simply want to connect with us.
m: +36 30 310 1155 | t: +36 1 350 2101
Please fill out the form with your message and we will get in touch shortly.